WINTER WEEKEND 2015 - 4/5 December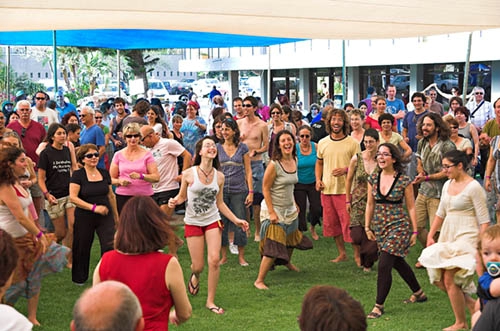 Israel's friendliest musical and social event, a unique bluegrass, folk, country, blues, Irish and world music extravaganza, appealing to thousands of both Anglos and Israelis, is held twice a year in two different formats on the grounds of Nof Ginosar Hotel on Lake Kinneret.
JACOB'S LADDER FESTIVAL WINTER WEEKEND No.12
Winter Weekend 4th & 5th December 2015 Package Deals
Jacob's Ladder Winter Weekend will be held indoors at the lovely venue of Nof Ginosar Hotel.
You can book a Room & Tickets deal with 5% price reduction on the rooms and special Earlybird ticket prices guaranteed until the festival.
The package deals are available only in Hebrew, directly on www.ginosar.co.il